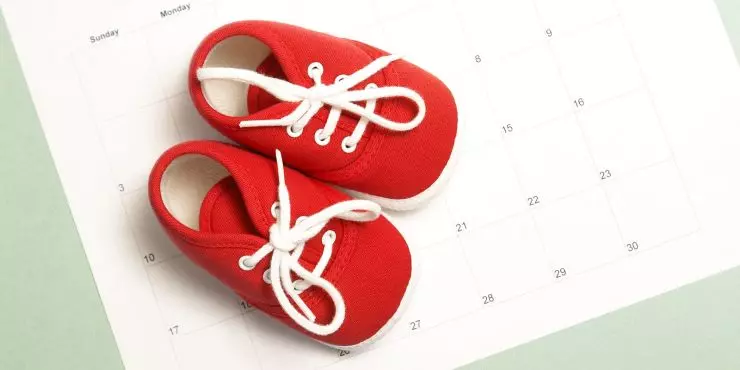 After some careful thought, you have decided that you are ready to have a baby. There are several things you should do to help prepare yourself for a healthy pregnancy and a healthy baby. Following the recommendations below can also increase your chances of conceiving. 
Planning to Get Pregnant

Schedule a Visit with Your Primary Care Provider
When it comes to planning for pregnancy, the first place to begin is to talk to your doctor. They will review your medical history (including menstrual history), discuss current medications (including any contraception and when to discontinue), and lifestyle factors that may influence your ability to conceive. It may be recommended that you have some bloodwork done prior to conceiving, and it is important to ensure you are up to date on your vaccinations. Once reviewing this information, they can help create a plan for a healthy pregnancy.  
Diet and Exercise
Before conceiving is an excellent time to look at the foods you are putting into your body and how often you are exercising. Overall, healthy people have a higher chance of having a healthy pregnancy. Diet and exercise play a crucial role in health. Keep it simple and aim to eat whole, natural, unprocessed foods. Think fruits, veggies, legumes, and lean protein. Begin to move more, making it your goal to get 150 minutes of activity weekly. Do something you enjoy like swimming, biking, dancing, or even walking.
Folic Acid
Folic acid is a B vitamin. Adequate levels of folic acid in a woman's system the month prior to conception substantially reduces the risk of certain birth defects. Your doctor may prescribe a supplement, or you can find over-the-counter options. This should be started a few months before trying to conceive. Additionally, you can incorporate more foods rich in folic acid into your diet, like:
Dark green leafy vegetables (turnip greens, spinach, romaine lettuce, asparagus, Brussels sprouts, broccoli)
Beans
Peanuts
Sunflower seeds
Fresh fruits
Whole grains
Stop Drinking Alcohol, Using Tobacco Products, and Illicit Drugs
Before conception, you must stop using alcohol, tobacco, and illegal drugs. These substances can cause highly harmful congenital disabilities during pregnancy.  
Limit Exposure to Chemicals
You should avoid exposure to harmful chemicals like hair dye, pesticides, and other synthetic substances when planning to conceive. If unavoidable, you should opt to wear a face mask when exposed.
Overall Health Equals a Healthy Pregnancy
When planning for pregnancy, think of what is generally recommended for a healthy life. Keep it simple and lean on your doctor to help you prepare for a safe, healthy pregnancy.
---