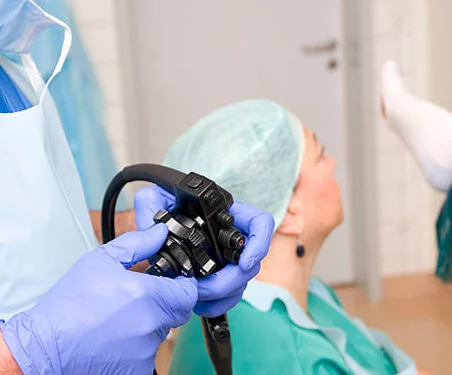 Colonoscopy
Colon cancer is the second most common cause of cancer death in the United States. The Colonoscopy procedure is an extremely effective tool in the prevention and early detection of colon cancer. Screening colonoscopy typically starts around age 45. Talk with your provider about scheduling this important screening procedure. We offer screening colonoscopies at each of our three clinics. For more information click here.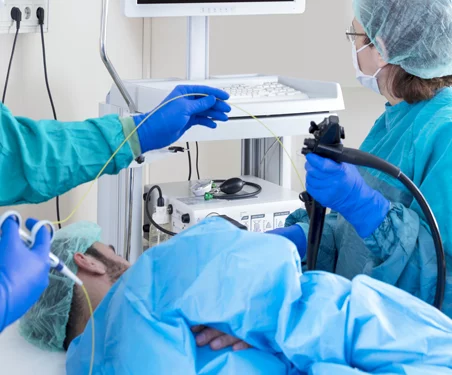 Endoscopy
For patients with persistent acid reflux, gastritis, difficulty swallowing and some types of abdominal pain, we offer upper endoscopies. These are available at our Crystal location and are performed by Dr. Chris Stuart.
 
Minor Office Procedures
Northwest Family Clinics perform many minor surgical procedures right in our offices. Procedures are performed by our own skilled physicians and are typically quicker and more cost-effective than hospital alternatives. Some procedures include:
Laceration repair
Skin biopsy
Incision and drainage of skin lesions
Toenail removal
Cryotherapy for skin lesions
Mole removal
Joint injections
Ear wax removal
Sebaceous cyst removal
If you have questions, please don't hesitate to ask.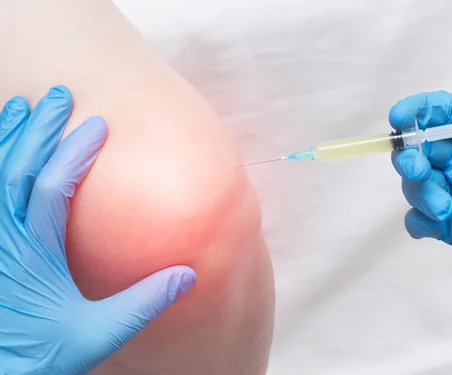 Joint Injections
Joint injections are non-surgical procedures that apply a solution of anesthetic and corticosteroid directly to damaged, painful joint tissue. Sometimes excess fluid is also removed from a joint. At Northwest Family, we routinely perform knee, shoulder, hip, elbow, finger & toe joint injections. We also perform injections to treat plantar fasciitis, carpal tunnel, trigger finger, and De Quervain tenosynovitis.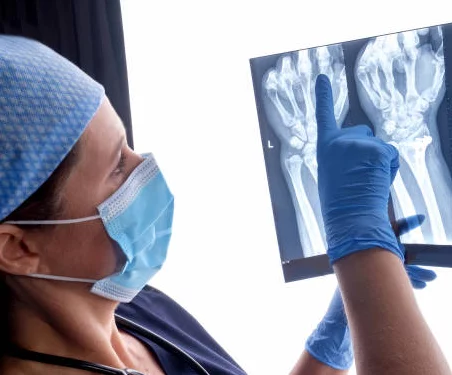 Fractures & Sprains
Northwest Family Clinics treat many common fractures and sprains. Typically, this includes a thorough history, examination, x-ray, providing a brace or crutches, help to manage pain, and could include a referral to an orthopedic specialist for casting or splinting the injured area.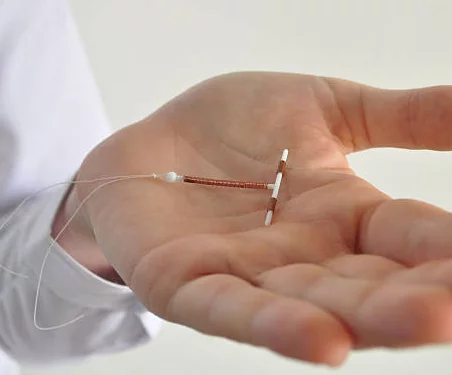 IUD & Nexplanon Placement
An IUD is a T-shaped plastic device, about the size of a quarter, that is placed inside the uterus to prevent pregnancy for 5-10 years. At Northwest Family, we place both hormonal (Mirena & Kyleena) and non-hormonal (Paragard/copper) IUDs. Any IUD can be placed in a simple, short office procedure.
NEXPLANON is a small, thin and flexible arm implant that provides up to 3 years of continuous birth control. Nexplanon placement is quick and easy and can be done during a short office visit.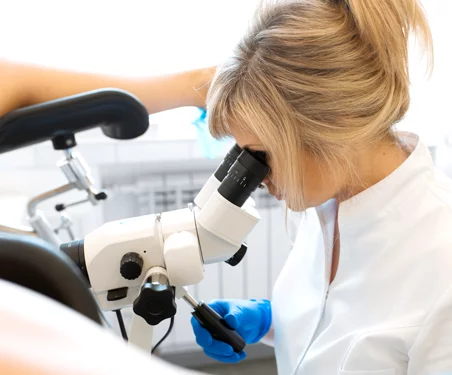 Colposcopy & Endometrial Biopsy
Colposcopy is the examination of a woman's cervix and genital tissues with a special microscope called a colposcope. Colposcopies are often performed after an abnormal Pap smear to examine for abnormal growths or check for pre-cancerous changes. Your doctor will advise you if you need to have this procedure.
Endometrial biopsy is a safe and effective method for evaluation of the tissue lining inside of the uterus for the presence of cancer or precancerous cells. Most women who have this procedure done have abnormal uterine bleeding, or prolonged absence of their period (amenorrhea). Your doctor will advise you if you need to have this procedure.
For more information about either of these procedures, click here.
 
Newborn Circumcision
A hood of skin, called the foreskin, covers the head (or glans) of the penis. In a newborn circumcision, foreskin is surgically removed, exposing the end of the penis. Some families choose to circumcise their baby based on cultural or religious beliefs. Others choose to for hygiene or appearance. And some choose not to circumcise. Most circumcisions are done during the first 10-14 days of a baby's life. We perform newborn circumcision at all three of our clinic locations. We encourage you to check insurance regarding coverage of this procedure. For more information about this procedure, click here.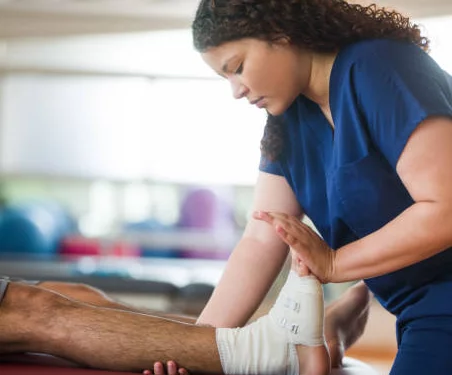 Sports Medicine
Sports injuries aren't just for professional athletes anymore. At Northwest Family Clinics we treat a variety of sports injuries. We can also help any physically active individual to improve performance, enhance overall health, prevent injury and maintain physical activity throughout their lives. If you think you could benefit from sports medicine services, please contact us.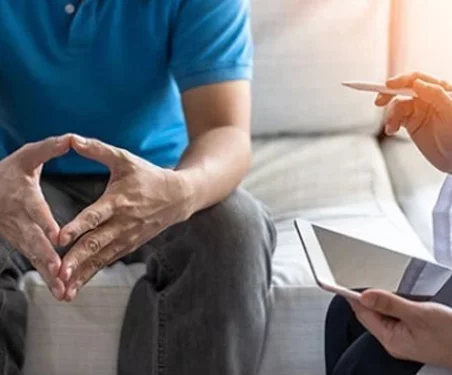 Vasectomy
Vasectomy is a form of male birth control that cuts the supply of sperm to your semen or ejaculate. It's done by cutting and sealing the tubes that carry sperm. It is >99% effective at permanently preventing pregnancy. Vasectomies are most often performed in a simple outpatient procedure that lasts just 20-30 minutes. Northwest family offers vasectomies at our Rogers clinic with Dr. Gregory Frane.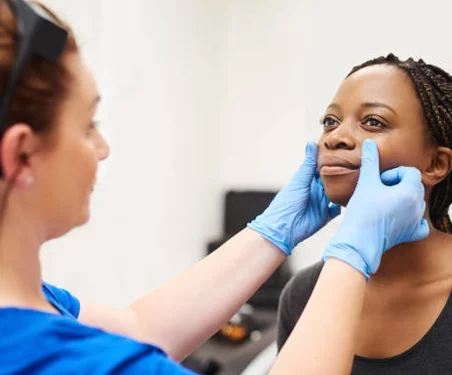 Cosmetic Botox®
Botox® has been around since the 1970s and has become increasingly popular as a minimally invasive way to look years younger by relaxing facial muscles and reducing dynamic facial lines and wrinkles. With just a 20-minute clinic procedure, you can look 10 years younger. New evidence also shows Botox® placement in the face may help improve mood. Northwest Family offers cosmetic Botox® injections at our Rogers clinic with Dr. Jennifer Purifoy. Call our clinic, schedule online or talk with your provider about how to schedule a consultation or treatment.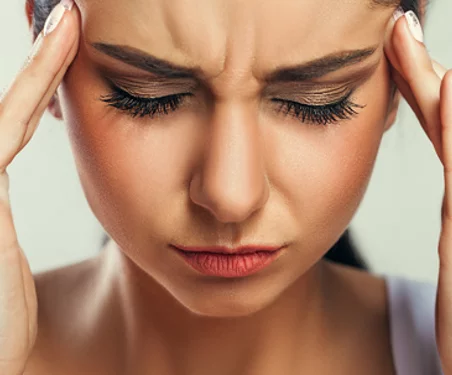 Botox® for Chronic Migraines
Botox® for migraines is a safe and effective preventive treatment for chronic migraine sufferers. It is for patients 18 years of age or older with eight or more migraine headaches per month. The procedure takes just 20 minutes and lasts for 3 months. It is covered by most insurance plans, and there is also a reimbursement program through Botox® to help cover the cost. Northwest Family offers Botox® injections for migraines at our Rogers clinic with Dr. Jennifer Purifoy. Call our clinic, schedule online or talk with your provider about how to get started.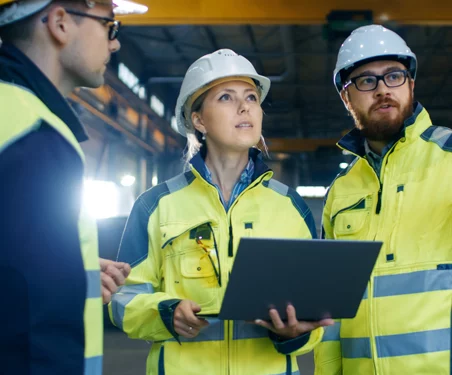 Occupational Health
We understand the complexities of occupational health issues and offer the following services to help you manage workplace health:  
Workers Compensation Injuries
Department of Transportation Physicals Certified Providers
Drug Screen DOT and N-DOT Certified Collectors
Breath Alcohol DOT and N-DOT Certified Technicians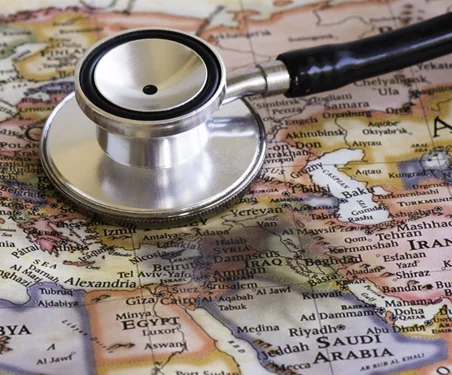 Travel Preparation
Visit Northwest Family Clinics prior to your international travel. You can stay healthy whether you're visiting Europe, Africa, the Middle East, Tahiti, China or South America. You can obtain vaccinations and disease information specific to your destination. We also provide guidance if you become sick or are severely injured while traveling. It's all available in one visit to our clinic.