By Kevin Hein PA-C
"What is a Physician Assistant?" This is the most common question I am asked in my practice. The role of a Physician Assistant (PA) is often not clear to a patient and they might think it to be rude or embarrassing to ask. The purpose of this blog post is to explain what a PA is and their role in healthcare.  
Terms - You may encounter some additional terms when referring to a Physician Assistant (PA).  
​Advanced Practice Provider - this refers to a PA, a Nurse Practitioner (NP), or Midwife. These providers are also known as Mid-level Providers.
​Physician's Assistant - This is interchangeable with Physician Assistant; most programs have dropped the apostrophe "S" at the end of "Physician".
Physician Associate - This is also interchangeable with Physician Assistant. There has been some push among PAs to have our title changed to this to avoid confusion. 
Education - To become a PA, one must complete a 4-year bachelor's degree (often in the sciences), then attend a Master's program at an accredited college or university. These programs last anywhere from 2.5-3 years, depending on the program, with half of the training focused on academics and the other half on training at clinics and hospitals. Following graduation from a PA program, the PA can enter the healthcare field workforce after passing a board certification exam.
Aside from the question, "What is a Physician Assistant?", the next most common question I receive is "Is a Physician Assistant a Doctor?", and the answer is no. The main difference between the training of a Medical Doctor and a PA is length of school and training. A medical doctor completes a 4-year bachelor's degree, attends a 4-year medical school, and then completes a 3-5 year residency in a selected specialty (i.e. family medicine, cardiology, general surgery). While a doctor then pursues a career in their residency specialty, a PA is able to work in any specialty or setting and can change settings throughout their career.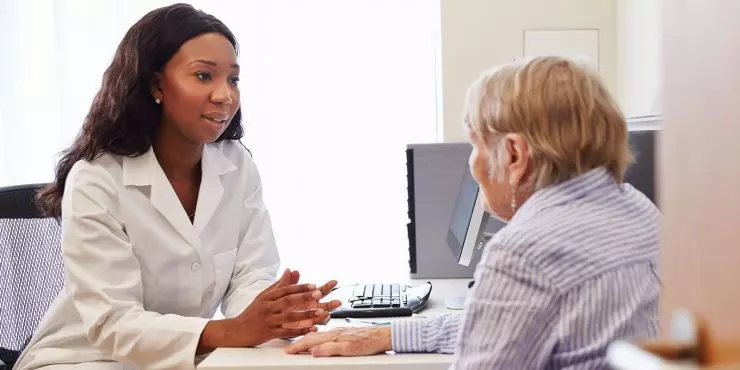 Role in Healthcare - PAs can work in primary care, a hospital setting, or in a specialty clinic. The role and responsibilities of a PA can vary greatly, depending on the setting. In primary care, a PA often functions autonomously with his or her own independent set of patients, similar to a primary care physician. We are able to do this because we can order all of the same tests and prescribe the same medications as a physician. In an emergency room or specialty clinic, you may see a PA evaluating patients autonomously or in conjunction with a supervising physician. In both settings, a supervising physician is available to a PA for consultation if needed.  
Skills/Proficiency - Primary care PAs are able to perform nearly all of the same procedures and skills as a physician. This includes suturing lacerations, ordering and interpreting lab tests and x-rays, joint injections, skin biopsies, and applying casts or splints. PAs cannot become primary surgeons, but frequently serve as first-assistants to a surgeon in the operating room.  
Should I see a Physician Assistant? - Yes! Like all members to the healthcare team, a PA plays an important role in a patient's care, regardless of the setting. Primary care PAs are able to see a wide variety of patients and manage most conditions effectively. You may even find that you prefer seeing a PA, as we often have a bit more time to spend with patients than a physician. When a patient's symptoms or overall health condition becomes too complex, we are always able to consult with a physician regarding appropriate next steps of care.  
Why PAs are important - There is a reason why PA is one of the fasting growing professions in the country. Fewer physicians are choosing primary care as a specialty and there is a concern that there could be a shortage of primary care providers in the near future. Therefore, Advanced Practice Providers, which includes PAs, are in high demand to help make up the difference and provide better access to primary care, which is vital for our population. At Northwest Family Clinics, we have PAs at each office, along with physicians, to provide high quality care in a collaborative, team-care model. Get to know us by clicking here.
---