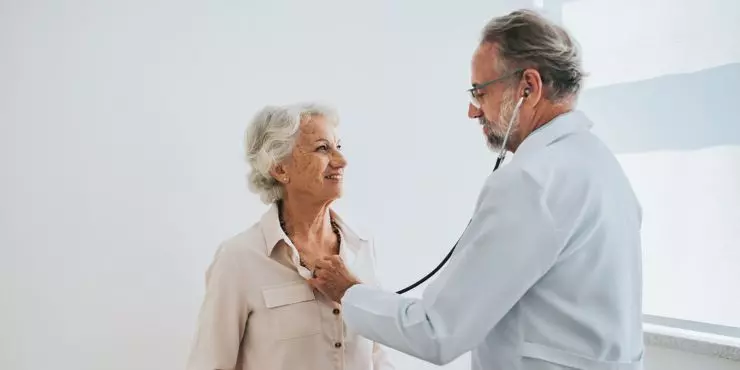 Knowing when to seek medical care at your regular doctor's office, urgent care, or the emergency room can be crucial for your health and well-being. Factors like time of the day and severity of symptoms may be critical in determining where you need to seek treatment. Below you will find a breakdown of when to head to your regular doctor, urgent care and the emergency room. Remember, these are simply guidelines. Seeking treatment as quickly as possible is always a good idea. Remember to dial 911 immediately for all medical emergencies.
When to Head to Your Regular Doctor, Urgent Care or the Emergency Room
1. Regular Doctor's Office
Your regular doctor is your primary point of contact for routine and non-life-threatening health concerns. You should schedule appointments with your regular doctor for:
Routine check-ups and preventive care
Follow-up visits for chronic medical conditions
Minor illnesses and injuries that are not severe or life-threatening (e.g., cold, mild fever, minor sprains)
Hospitalization follow-ups
Sports physicals
Prescription refills and medication adjustments
Non-urgent referrals to specialists
If you have a chronic condition (like asthma, COPD, type 1 diabetes, heart failure), it's a good idea to have a plan in place for managing potential flare-ups, including knowing when to seek urgent care or go to the ER.
2. Urgent Care
Urgent care centers are suitable for medical issues that require prompt attention but are not life-threatening. Visit urgent care for:
Minor injuries (such as minor burns, cuts, or fractures)
Mild to moderate illnesses (such as urinary tract infections, ear infections, or minor allergic reactions)
Conditions that occur after regular office hours
X-rays, simple lab tests, and stitches
3. Emergency Room (ER)
The emergency room is for serious and life-threatening conditions that require immediate medical attention, such as:
Severe chest pain or pressure
Difficulty breathing or shortness of breath
Uncontrolled bleeding or severe injuries
Signs of a stroke (sudden weakness, confusion, trouble speaking, vision or balance problems).
Severe allergic reactions (difficulty breathing, swelling of the face or throat)
Loss of consciousness or confusion
Seizures or convulsions
Severe abdominal pain
High fever with a rash
If you're unsure whether your symptoms warrant a visit to the ER or urgent care, consider factors like the severity of symptoms, your medical history, and any guidance provided by your healthcare provider. Remember that these are general guidelines, and individual situations may vary. It's always better to err on the side of caution when it comes to your health. If you're ever unsure, don't hesitate to seek medical attention or consult with a healthcare professional.
---